All Abilities (Athletes with Disability) Gymnastic classes
BTYC  All Abilities is a fun and inclusive gymnastics program that develops fundamental movement skills for children with an intellectual disability aged 5 – 18 years of age. The All Abilities program is endorsed by the Special Olympics Australia and Gymnastics Victoria and provides children with the confidence to move and learn about their bodies for life.
The focus is on fun activities that are important for both mental and physical growth. All program activities are predominantly gymnastics-based as we have exclusive use of our vast range of equipment, but also incorporate skills that can be transferred to other sports such as safety landings, fine motor activities, ball skills and locomotions. We will cover throwing, catching, kicking, jumping, rolling, balancing and swinging.
The aim of the program is to develop life skills including confidence, self-esteem, body awareness, movement foundations, along with strength and flexabitility. All athlete participants have the opportunity to learn and progress at their own ability and time taking into account their activity level and concentration span. Gymnastics is a great foundation for all other sports alongside personal confidence and life skills.
The program provides a supportive social network for both children and parents/carers, which is crucial for all-round development and self-esteem. We involve parents and carers on the gym floor if desired and required.
Classes run for 45 minutes on a Monday (competitive), Tuesday (high school), Wednesday (primary school), Thursday (high school) and Friday (primary school) from 3:00pm to 3:45pm or  Saturday from 8:00am – 8:45am.  If you know any families that this program would suit please recommend us! For many families finding an activity for a child with a disability is an unbelievably difficult task. Please tell your friends.
For more information, contact the All Abilities Program Manager, Marijke: marijke@btcygymnastics.org.au.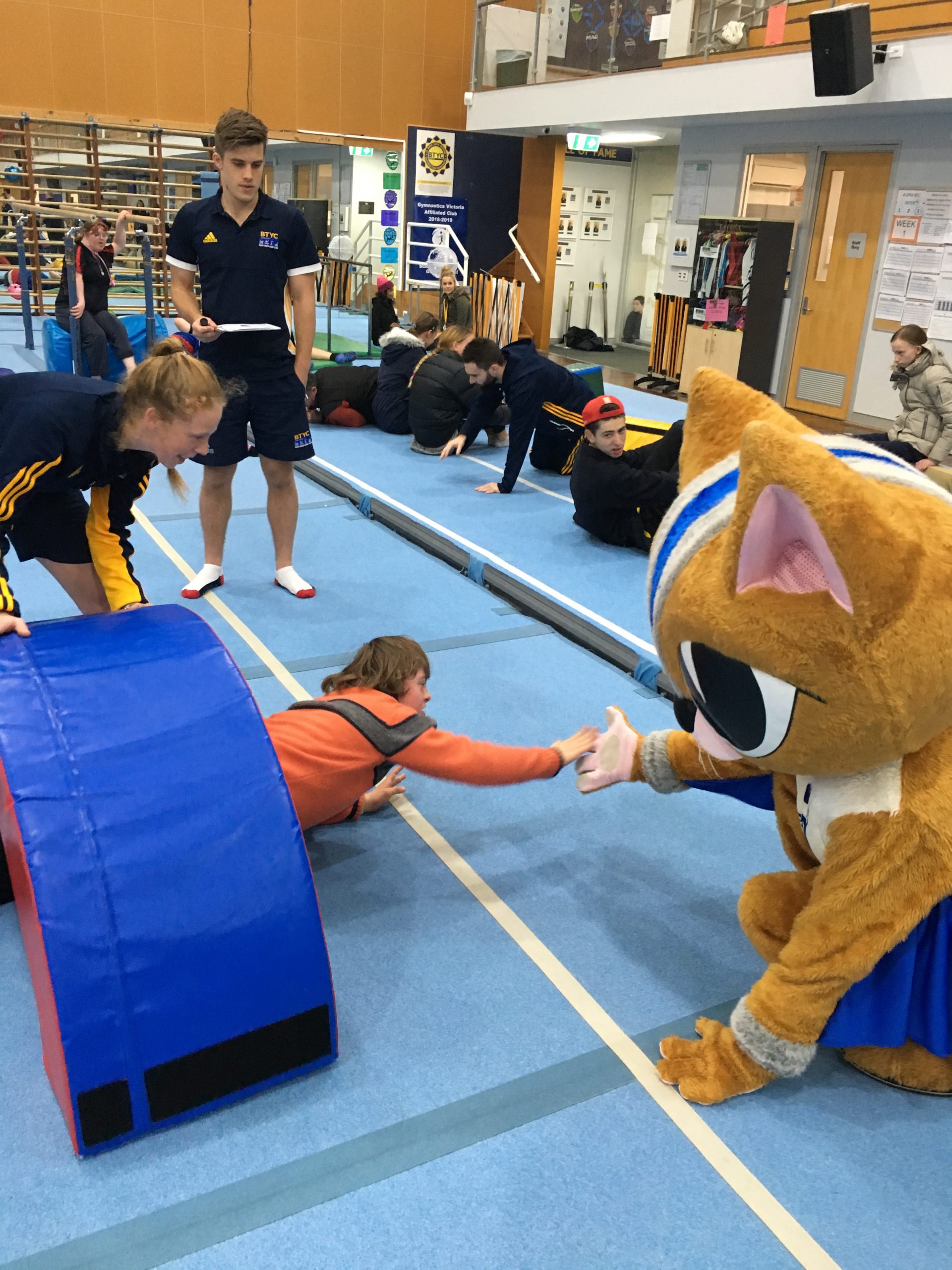 Gymnastics Social Stories 
Gymnastics Victoria, in partnership with Step by Step Psychology are proud to present our new Social Story resources. This resource will be used in our BTYC All Abilities classes.
Social Stories are a learning resource used to help explain social situations and expectations to children with Autism Spectrum Disorder (ASD), and help them to learn socially appropriate responses and behaviour. Although Social Stories were originally developed specifically for children with ASD, they are also useful social navigation tools for children with intellectual disability, poor comprehension skills and/or anxiety.
Clubs are encouraged to provide access to Social Stories on their websites for current and new members who may require assistance navigating common social situations in the gymnastics environment, including:
​